Big data analytics for oil and gas
Big Data analytics for the oil and gas business is essential for the entire industry. It provides benefits at all 3 levels of operation. Upstream, it creates detailed analytics that facilitate oil and gas exploration, development, and production. All activities that add value to the raw material benefit from Big Data to facilitate sales and transportation. Big Data analysis also enables better supervision of refining. Finally, downstream of the o&g industry activities, a tool like LOAMICS-Suite totale has the right modules that will allow the O&G sector to optimize its distribution as well as its retailing.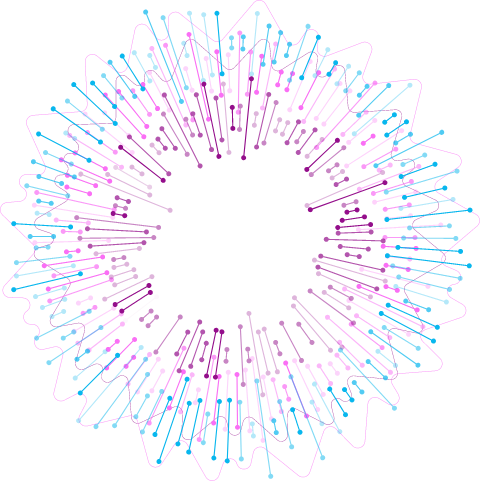 How is data science used in oil and gas?
Data science has been used in the oil gas industry for a long time to produce advanced analytics. Indeed, analytics oil gas use cases are numerous, and the large data lakes produced at all levels of the industry make it necessary to use software such as LOAMICS-Collect and LOAMICS-DataLake. Among these technologies use cases three of them are encountered most frequently by oil gas companies.
Maintain and increase the level of security during operations
Everyone knows that the oil and gas business, especially those furthest upstream in the industry such as exploration or production, pose many risks to professionals. Working on a well or in a refinery of oil gas is a dangerous job. The specialists in the industry are vital human resources for its smooth operation.
Read more
It is therefore important to protect them as much as possible and even to anticipate the risks they may run on the operating sites. Data science allows the management of alert and reaction procedures that limit the damage incurred. With LOAMICS-AlgoEngine you can rely on your data analytics oil and production data from gas companies to provide insights that benefit the safety of all.
Improve and optimize maintenance procedures
The oil and gas industry involves many complex facilities that often operate 24/7. This level of utilization is difficult to reconcile with maintaining 100% efficiency. To get as close as possible to this, you can use data analytics to predict both the quantities to be produced and the possible breakdowns that could cut into your revenue.
Read more
This predictive cause and effect analysis can be easily deployed with LOAMICS-AlgoEngine. This can result in the implementation of a predictive maintenance system that will limit the downtime of your facilities. By acquiring data from your IoT sensors with LOAMICS-Collect and storing it in the LOAMICS-DataLake, you have a complete resource of information that can be analyzed. Better safe than sorry, Big Data analytics allows you to predict untoward events that may lead to the suspension of your business.
Reduce production costs at all costs
Since it is difficult to reduce the costs of a highly specialized workforce as well as those of installations that have already been optimized or even profitable for a long time, you must be able to optimize your production costs at all costs.
Read more
With the help of data science, you can use your past data flows to gain insights into your future production characteristics. With LOAMICS-Suite totale, your pipelines are also made of data. Good and bad production experiences will help you to better anticipate market needs and to better tune your production with big data tools. When these two measures are taken together, you can significantly improve your revenues and drastically reduce your production costs.

How does big data analytics help the oil & gas industry?
For the oil and gas industry, data analysis helps to develop a strong potential that can only be revealed by fine and relevant analysis.
This is a business where misjudgments can be fatal.
Indeed, the consequences of bad evaluations can cause colossal losses. The return on investment of an integrated tool like the LOAMICS-Suite is quickly demonstrated.
At least 5 business areas of the oil and gas industry can be helped using big data solutions.
Logistics can be significantly improved.
By using the right algorithms with LOAMICS-AlgoEngine you analyze your transportation and production costs. You can more easily determine the economic factors that will increase demand. They can be linked to certain weather phenomena.You can then more easily schedule the transportation of your refined products and set a more favorable price for you and your customers.
You can better forecast your production.
By deploying the right sensors, you collect information with LOAMICS-Collect on your wells. It then becomes easy to draw up maps in 4 dimensions, the 3 spatial coordinates plus time. These sophisticated visualizations can not only be used for oil gas exploration at more profitable locations but can also be used to scrutinize your reservoir capacities. You can manage your crude and refined product inventories more finely and find more optimal solutions.
You refine your exploration and drilling data.
On drilling sites, the more accurate the data, the higher the return on investment for the exploitation of potential wells. Moreover, the 4D mapping of prospective areas can also be used to predict the complexity of a drilling With LOAMICS-AlgoEngine, you can anticipate the inevitable drilling incidents that will occur on the site.
You extend the life of your equipment.
Oil and gas equipment is increasingly equipped with all kinds of sensors. These sensors allow data oil gas to be stored in LOAMICS-DataLake, which can be used to set up a proactive maintenance service. This is based on predictive analytics and maintenance based on machine learning. Not only do you extend uninterrupted drilling periods, but you also reduce downtime and save money by avoiding frequent material breakdowns.
The O&G industry is increasingly aware of its carbon footprint.
You, your partners, and your customers are increasingly considering the carbon footprint of oil gas sector. It is important to reduce emissions as much as possible with application big data to preserve the brand image of an entire industry. It is also a good way to make a positive commitment to the preservation of the environment. This is another area where analytics with the LOAMICS-Suite totale can provide valuable insights.
How can you benefit from big data analytics in the oil and gas industry?
The oil and gas industry faces extremely specific challenges. Its business processes are complex, and it is difficult to take a long-term view of all operational activities. There is always a search for better performance using more and more sophisticated equipment. Supply chains and logistics are much more complex than in most other business sectors. In addition to these problems, environmental concerns have become a major preoccupation of the industry. By using the modules of the LOAMICS-Suite you can face these problems with peace of mind to maintain a good cruising speed for your activities. All three operational levels of the industry can benefit from the advantages of Big Data Analytics.
Upstream industry activities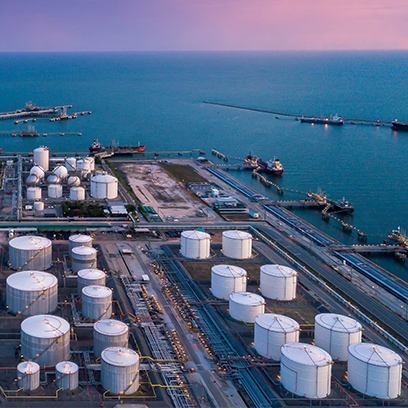 Upstream industry activities
The upstream activities of the oil gas industry are largely automated.
These are not only the extraction activities that benefit from some degree of robotization, but they are also heavily supervised especially for safety reasons.
Big Data analytics is mainly used to analyze the results of seismic analyses. It is a mature data science process that makes it easier to prove the existence of resources in circumscribed areas.
Big Data analytics can also be used to optimize drilling phases by facilitating the deployment of predictive analysis models that will anticipate downtime due to equipment malfunctions. The same is true for the design and use of raw product tanks.
Their supervision is performed in real time to maximize their performance as well as the return on investment related to their design.
Midstream industry activities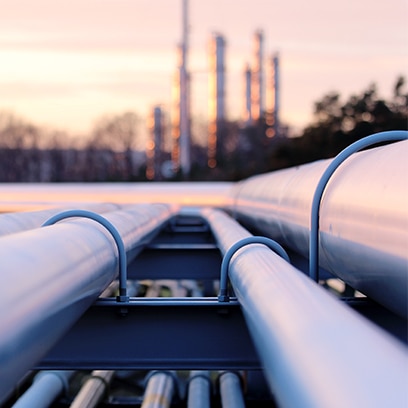 Midstream industry activities
In the middle of the oil and gas companies activities it is transportation and logistics that are particularly impacted by the benefits of employing Big Data oil for data processing.
The best routing routes are easily found, and safety and quality checks are performed in real time throughout the supply chain.
Predictive maintenance of the supply chain can be implemented, especially for pipelines, to avoid accidents. A large amount of oil gas data can be collected by LOAMICS-Collect and stored in the LOAMICS-DataLake.
This is particularly the case for data produced by IoT sensors that measure material fatigue, corrosion levels and possibly seismic movements.
All these measurements, especially seismic data, work together to better secure this die environment that is pivotal to the entire oil gas industry.
Downstream industry activities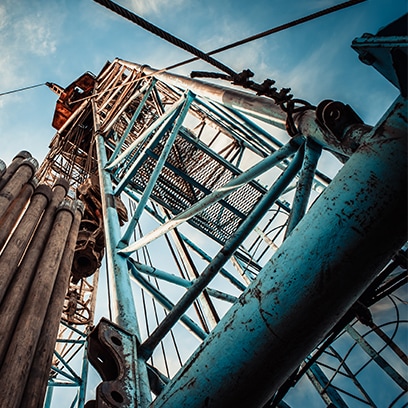 Downstream industry activities
Downstream of the o&g industry there are many use cases. They include equipment maintenance.
With the LOAMICS-Suite totale you can minimize your downtime by closely monitoring crude refining.
Based on the data stored in the LOAMICS-DataLake you can make predictions to anticipate the renewal, maintenance, or repair of equipment used for big oil and gas operations.
You can also benefit from all the applications of Big Data analytics that concern wholesale or retail sales.
These activities are well mastered with the LOAMICS-Suite totale which you can run on any operational cloud instance hosted by big data industry professionals.