In recent years, interest in Smart Cities has been growing. Global warming and the pandemic crisis give even more credence to the idea that it is now time to develop sustainable living areas with the help of technology. They must be resilient to the pressures of time and available to their inhabitants. Smart Cities and Big Data are intimately linked because one cannot function without the other. It is about interconnecting all the digital systems of the smart city and using the data collected to make life easier for citizens. Big Data associated with Smart Cities should also help to raise the level of security, facilitate transportation, and deliver better quality services. With Loamics-Suite, it is possible to collect any sources of data, store and process them efficiently, in real time, in the datalake and make Smart Cities possible.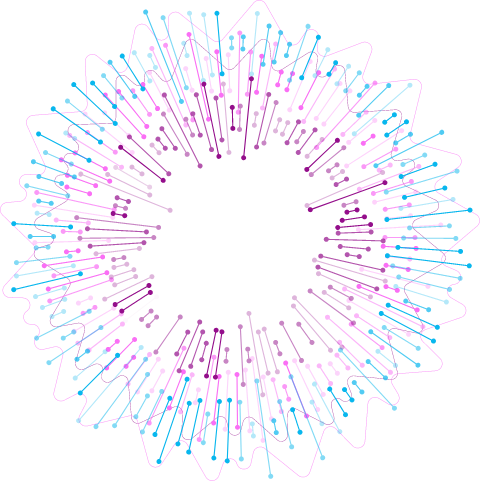 What is a Smart City?
The Smart City, as it is now understood, is no longer a showcase for disruptive technologies. It is rather the relevant assembly of digitalization to improve the lives of its inhabitants. It is all about quality of life. We have moved from purely technological concerns to social considerations.

A Smart City is optimal when is considered as an open data portal making data securely available to all actors. This is a strong sign of the maturity of Smart Cities concepts.
These cities benefit from an interconnected network of sensors, actuators and computers that digitalize the majority of activities in the city.

It is no longer only automated transportation or safety and risk management that are considered as components of a Smart City. Integrated Smart Cities offer the whole public sector data driven decision abilities. This can also apply to the city's food supply.

Plants can be grown grown in vertical farms and even delivered by drones through integrated smart city services.
Loamics-Suite, offers a whole range of modular applications such as thos offered to orchestrate all the capabilities of the city of tomorrow.
How Big Data analytics can be used with Smart Cities?
Big Data analytics impact various areas of a Smart City. It includes public safety, transportation, municipal budgets, and much more:
Improving safety in the urban environment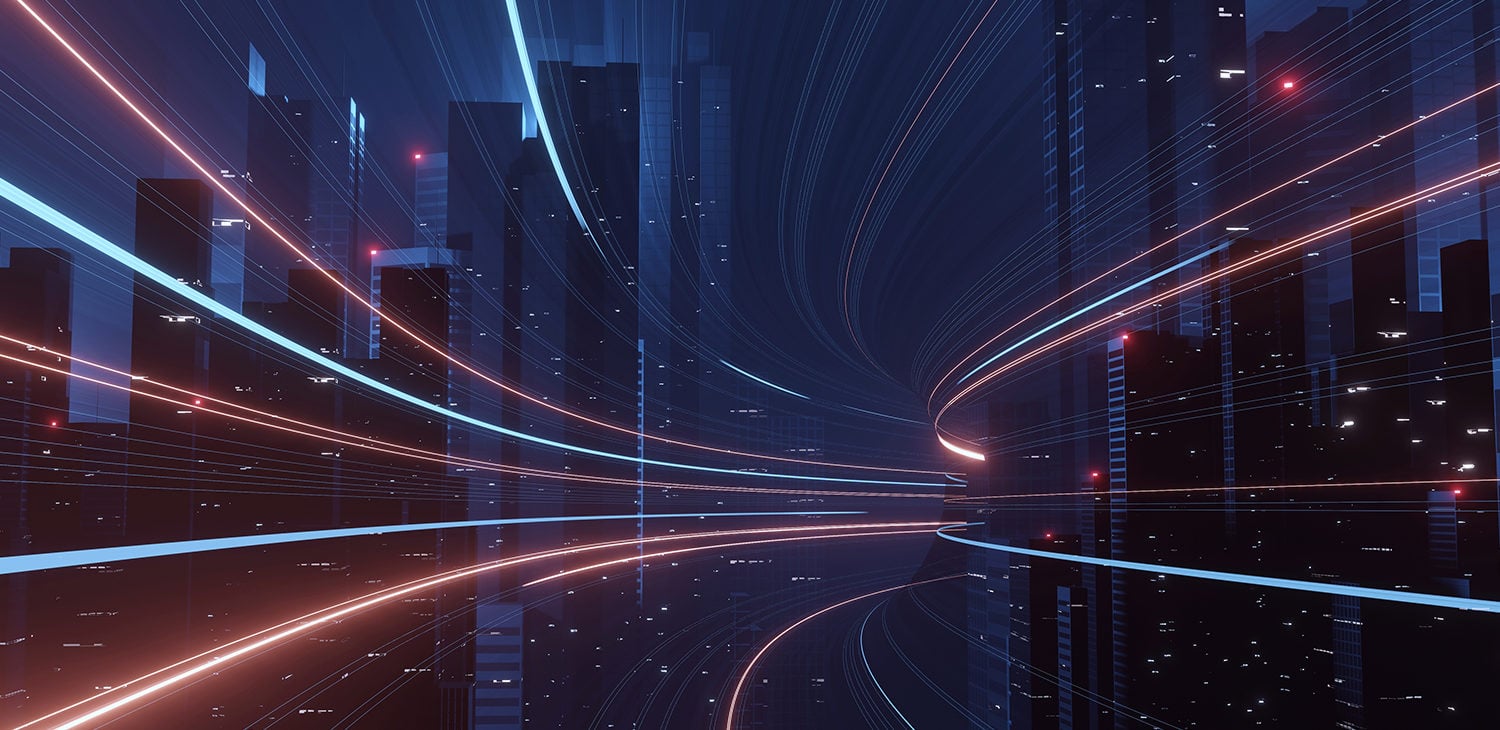 This is a major concern for the inhabitants of the Smart City. It is about protecting them from floods, fires and breakdowns that can endanger their health or even their lives, but also about fighting effectively against crime. A whole new range of Big Data applications are capable of predictive crime analysis. Although still controversial, this new field of application of Big Data will certainly be integrated in the Smart Cities of tomorrow. In any case, it will allow the authorities to act with more diligence, relevance, and strength in case of a security breach. Moreover, these smart city initiatives can be deployed even by civilian security services other than those who use force.
Optimal management of urban and peri-urban transportation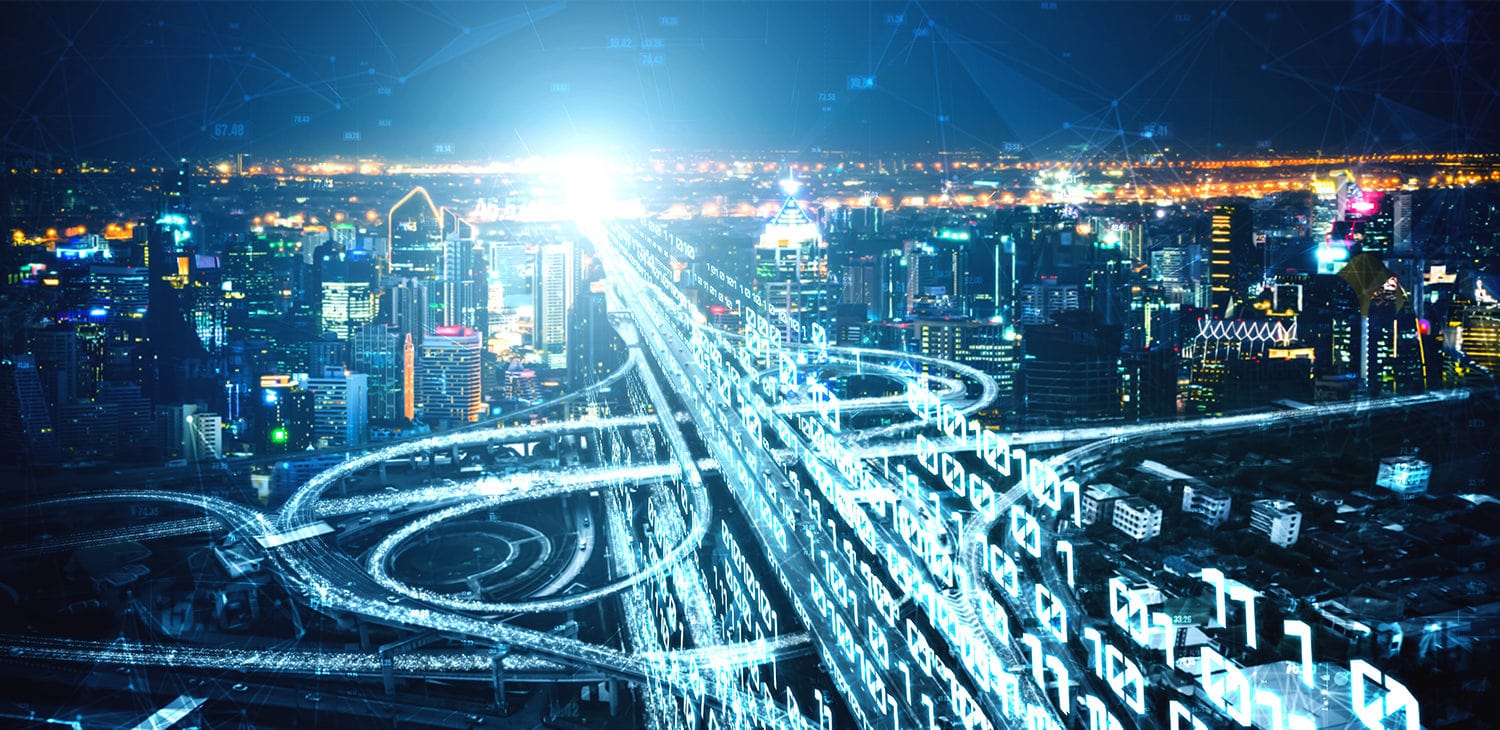 Decision systems dedicated to travel intelligence in the Smart City use real-time information. This information is shared by different transport departments through monitoring systems embedded in the transport means themselves or from the Smart City's video surveillance systems. Traffic is monitored in real time and its evolution can be predicted by means of mathematical models. Smart City planners can then gather all this data to further optimize their transportation policy and especially its maintenance and scalability.
Enabling a reduction in operating costs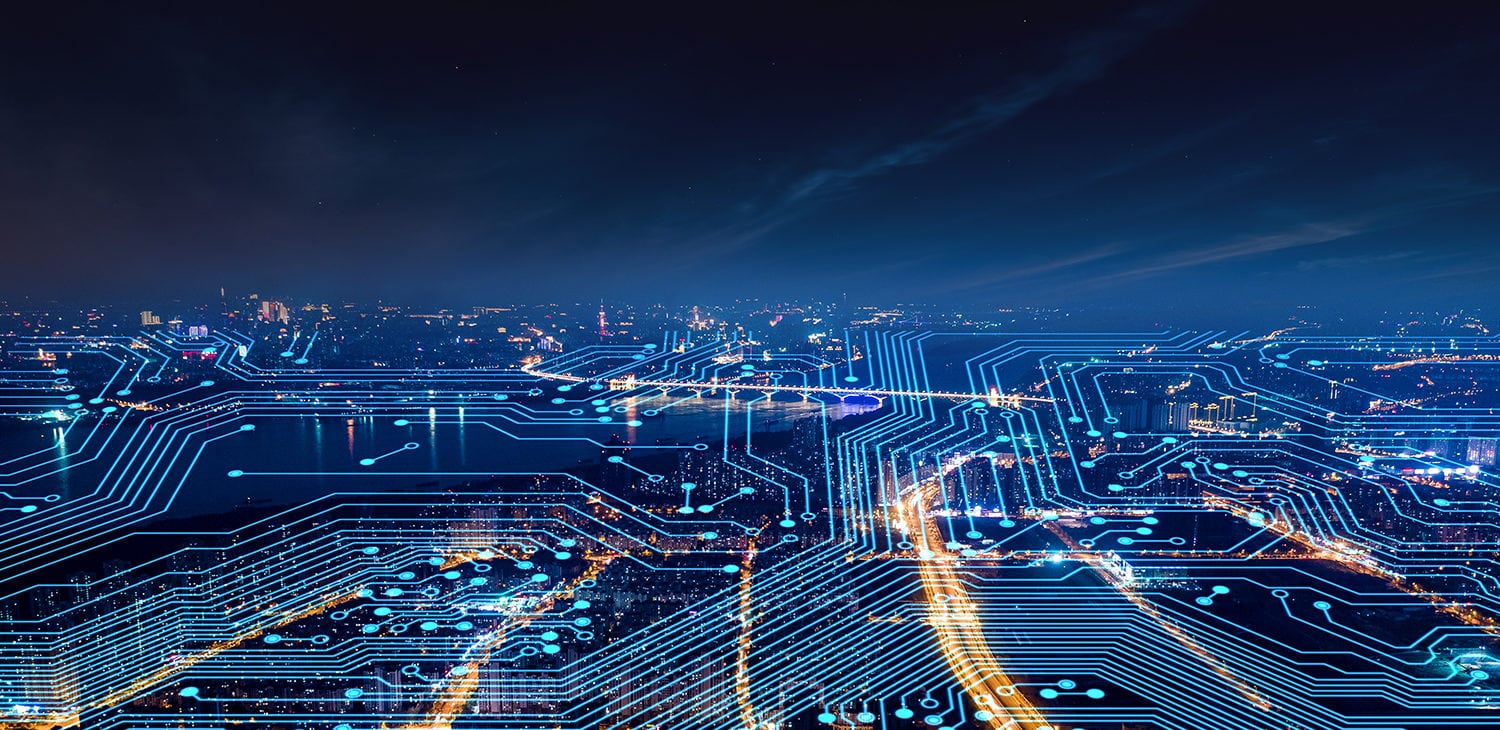 Let us face it, the creation of a Smart City requires the investment of exceptionally large amounts of money. These are at least as important when the Smart City is created from scratch or if it is a question of upgrading an existing city to Smart City status. As the work progresses, Big Data can be used to track expenses and avoid overruns that could be detrimental to the future of the Smart City. It then becomes possible to determine precisely which works should be carried out first. Priority areas are also highlighted through data analysis using Big Data. Once fully functional, the Smart City can benefit from the lessons learned during its construction to optimize the costs of its operation and development.
The priority objective of a Smart City is its sustainable development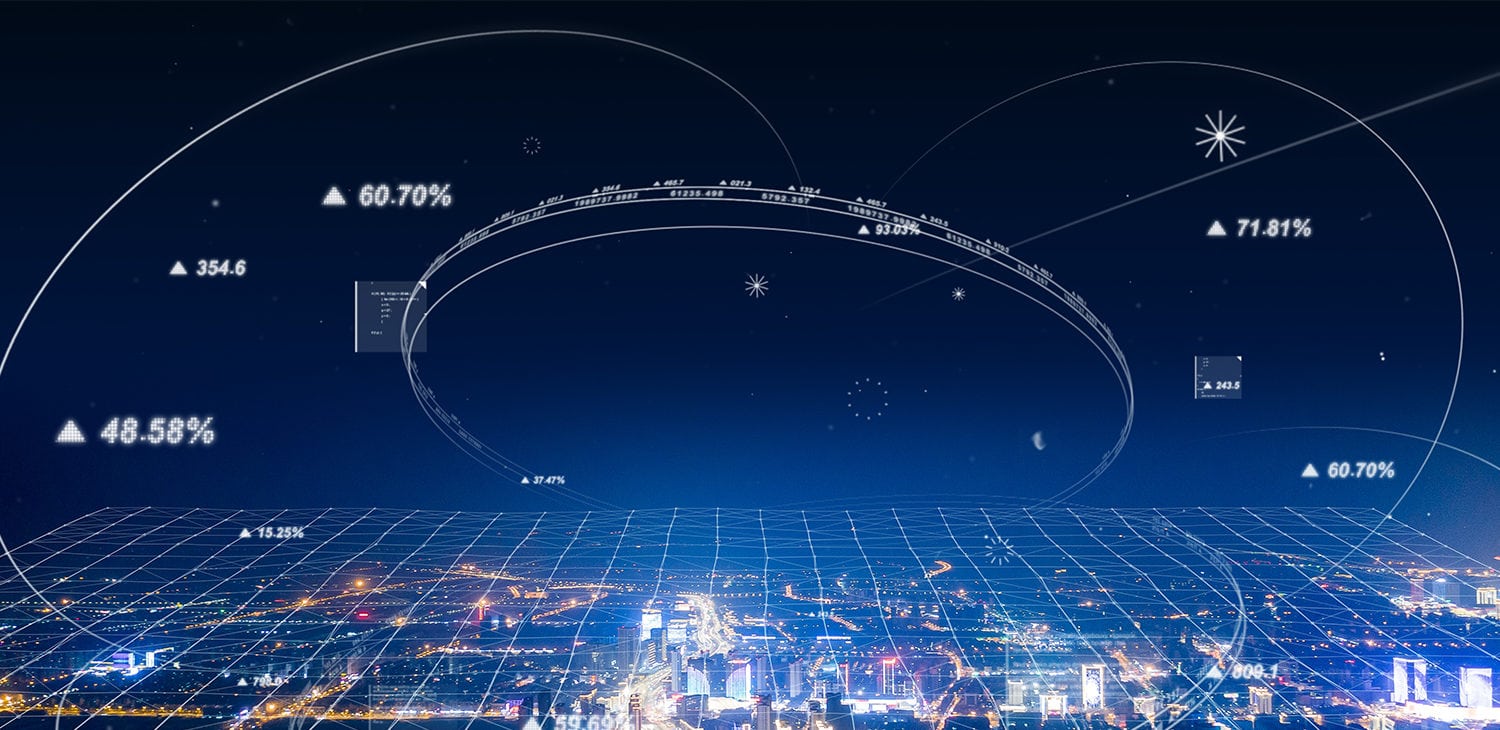 One of the basic reasons for the creation of Smart Cities is to guarantee smart city development sustainability and resilience. Its sensors must be able to inform planners and decision-makers of all relevant changes that need to be adopted. The sustainability of the Smart City is an integral part of its success. Thanks to Big Data all development needs can be predicted and planned. To be fully functional, the data Smart Cities, whether it is for its data management, or its data processing should heavily rely on open data initiatives.

Why is Big Data analytics so important for Smart Cities?
The importance of using Big Data for Smart City deployment is related to its ability to generate reliable and valid metrics. Smart Cities have a vital need to be able to rely on real-time information that describes a validated situation of their overall state. Hence the importance of relying on a suite like LOAMICS to unify collection, storage and processing.
You need to be able to:
Know the state of the sensors in real time (not only sensors but also any data sources).
To be able to store vital data generated in a secure and decentralized way.
Establish a reliable data lineage that allows for upstream tracking back to the source.
Benefit from a single source of information that benefits all ECUs.
Rely on transmission security mechanisms in case of failure
Be resilient enough in the face of cyberattack attempts that could destabilize the system.
Be able to scale up in parallel with the influx of new cyber citizens.
Be able to seamlessly integrate new technologies in the field.
These capabilities of Big Data make it an important tool for the operation of Smart Cities. In fact, with the advancement of new sensor technologies and information processing through machine learning, analysis is moving more and more to the edges. The analytical processing can therefore be performed directly after the collection of information, on the devices themselves. The LOAMICS-ALgoEngine module has connectors that establish a direct dialogue with them.
Discover our other industries
LOAMICS-Suite total integrates seamlessly into the digital environment of companies of all sizes in all types of businesses.
This performance is largely due to its ease of use and excellent user experience (UX).
It can be used in multiple geographic locations at the same time and fosters a collaborative spirit within organizations.
In addition to helping develop and manage Smart Cities, LOAMICS modules can be used for fraud detection, energy management, supply chain management, industry 4.0 oversight, digital twins, and medical research.
To satisfy our customers, and enable them to deploy all types of use cases, we base our modules on specific requirements that are unique to our corporate culture:
Uninterrupted data handling process
The efficiency of an uninterrupted data handling process, from collection to exploitation of insights. This allows you to make real-time decisions and focus on your business analysis.
Transparency in data processing
Transparency in data processing, provides you with true data governance as well as complete sovereignty and the guarantee of accurate lineage. A true data-driven process is available for all your business information. It allows you to exploit 100% of its value to make all use cases possible.
The interoperability of the modules
The interoperability of the modules connects all your systems, protocols, and interfaces. It allows you to collect your data upstream from any source and any flow. Downstream you connect with any type of interface, from business intelligence applications to data visualization tools to AI development studios. This bi-directional interoperability drives and measures your automation and Internet of Things processes.
LOAMICS-Suite
LOAMICS-Suite's strong collaboration capabilities allow you to share any data you wish to expose. All the modules (DataCollect, DataLake and AlgoEngine) make it easy for your teams to work together. They generate overviews and reports perfectly adapted to each of your organization's departments' use cases.
Great scaling capabilities
Great scaling capabilities are built into our 3 modules. They support an unlimited number of users as well as an unlimited number of topics and indexing possibilities. This scaling capacity does not depend on the volumes processed or the types and formats of your data sources.
Our traceability tools
Our traceability tools allow you to accurately line back data to its original origin, even for real-time data. It is then possible to trace the path of their evolution since the beginning of their collection.