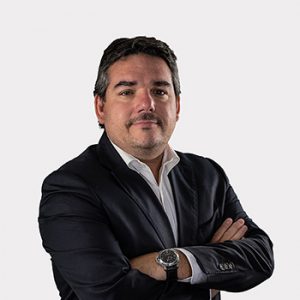 Stéphane holds an Executive MBA from HEC after having obtained a double master's degree in Technology Project Management and Finance at PolyTech'Nice and the IAE of Nice. Stéphane started his career in the aeronautics sector. He held various positions, all with an international dimension, until he took over the management of the Aerospace activity for the AKKA Technologies group in 2012.
From 2015 to March 2019, Stéphane moved within AKKA Technologies; he became successively Deputy Managing Director of the France Business Unit, then Group Sales and Strategy Director and Managing Director of the North America Business Unit. In March 2019, Stéphane joins the Capgemini Group to lead the European operations of Capgemini DEMS, the engineering and manufacturing branch.
Stéphane joins Energisme in December 2020 as Executive Vice President in charge of Strategy and Business Development to support its change of scale and accelerate its growth. Stéphane will manage its subsidiary, Loamics, created in 2021 and specialized in the automation and industrialization of data processing, as Chief Executive Officer.